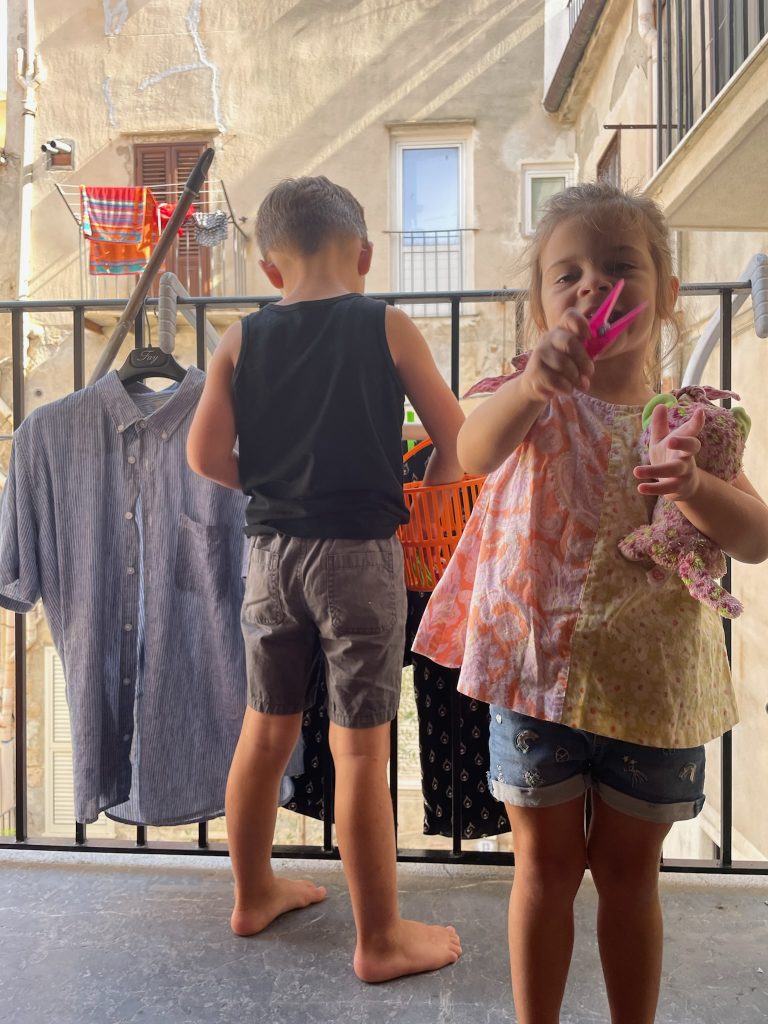 E and I on one of the balconies in our apartment, getting dressed. We have a washer and our clothes are soaked as soon as we leave the house. We dry them on the rack to dry, being careful not to drop them below.
![](file:///storage/emulated/0/Pictures/Messenger/received_3321515351405222.jpeg)
We walked to a small grocery store about 1Km away from our apartment, using the rolling grocery tote left for us. Just one of the many handy things left by the owner of our apartment.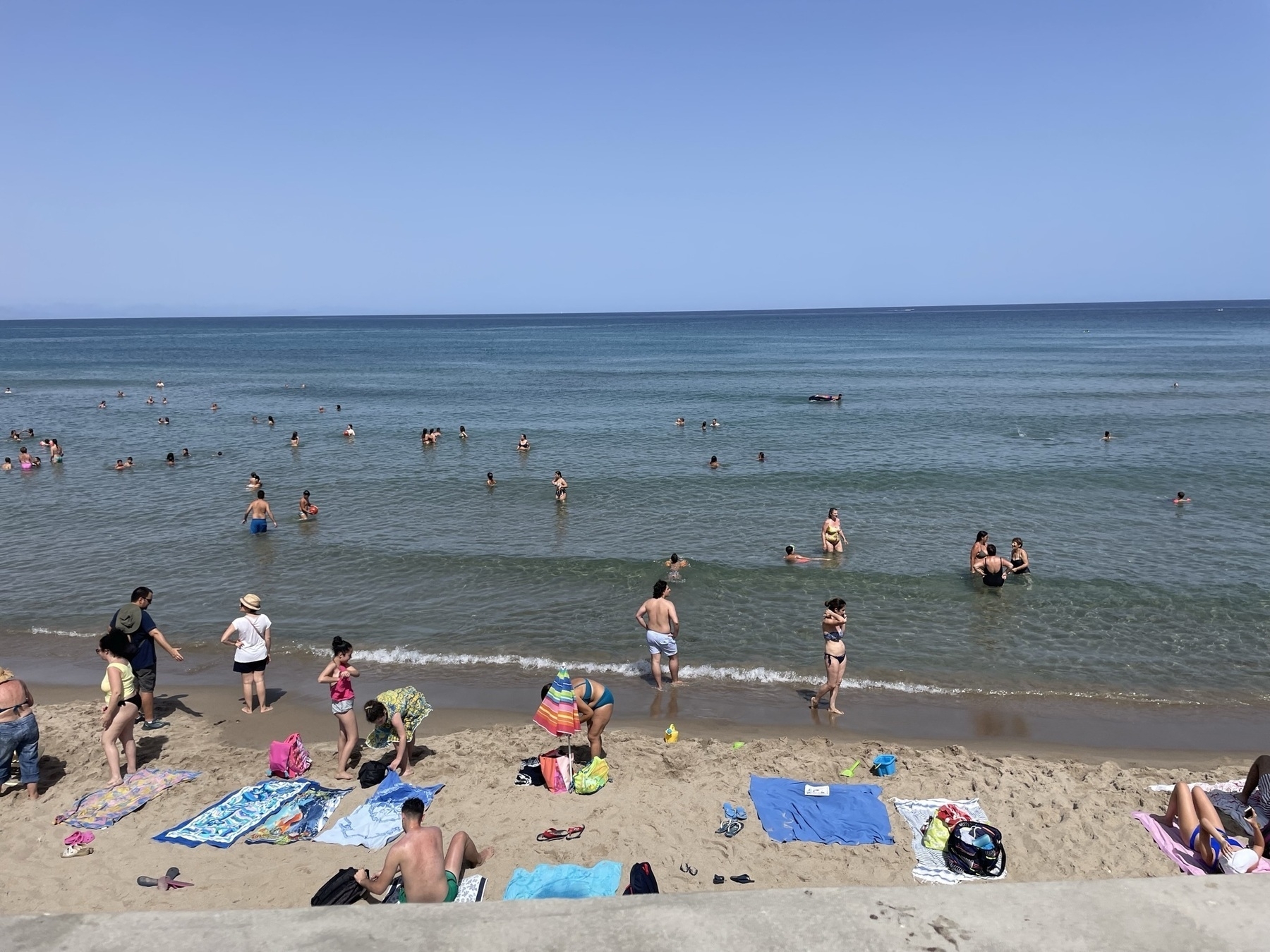 After that, we took to the beach.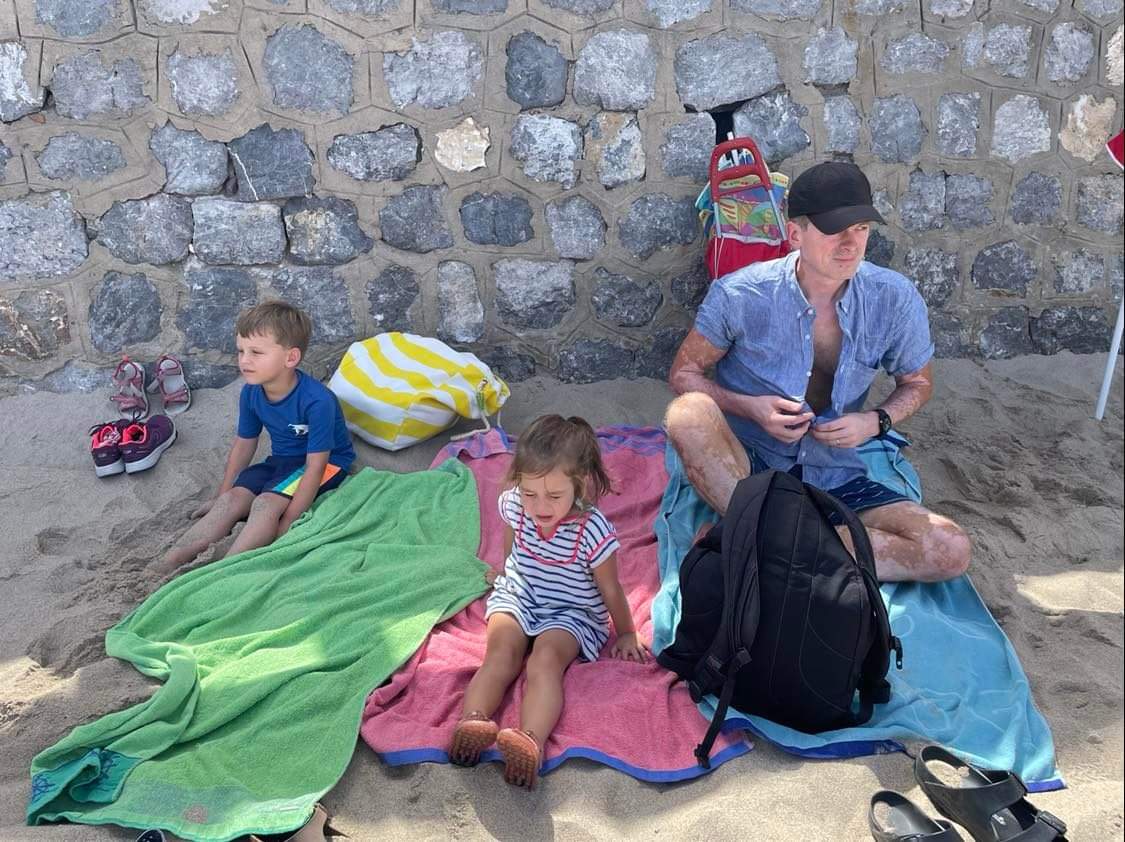 Traversing a beach full of Italians (and foreigners) feels tricky at times. While we enjoyed many warm looks (usually due to our children, especially I), we received a few looks that were very territorial. "Are you actually going to place your foot there?"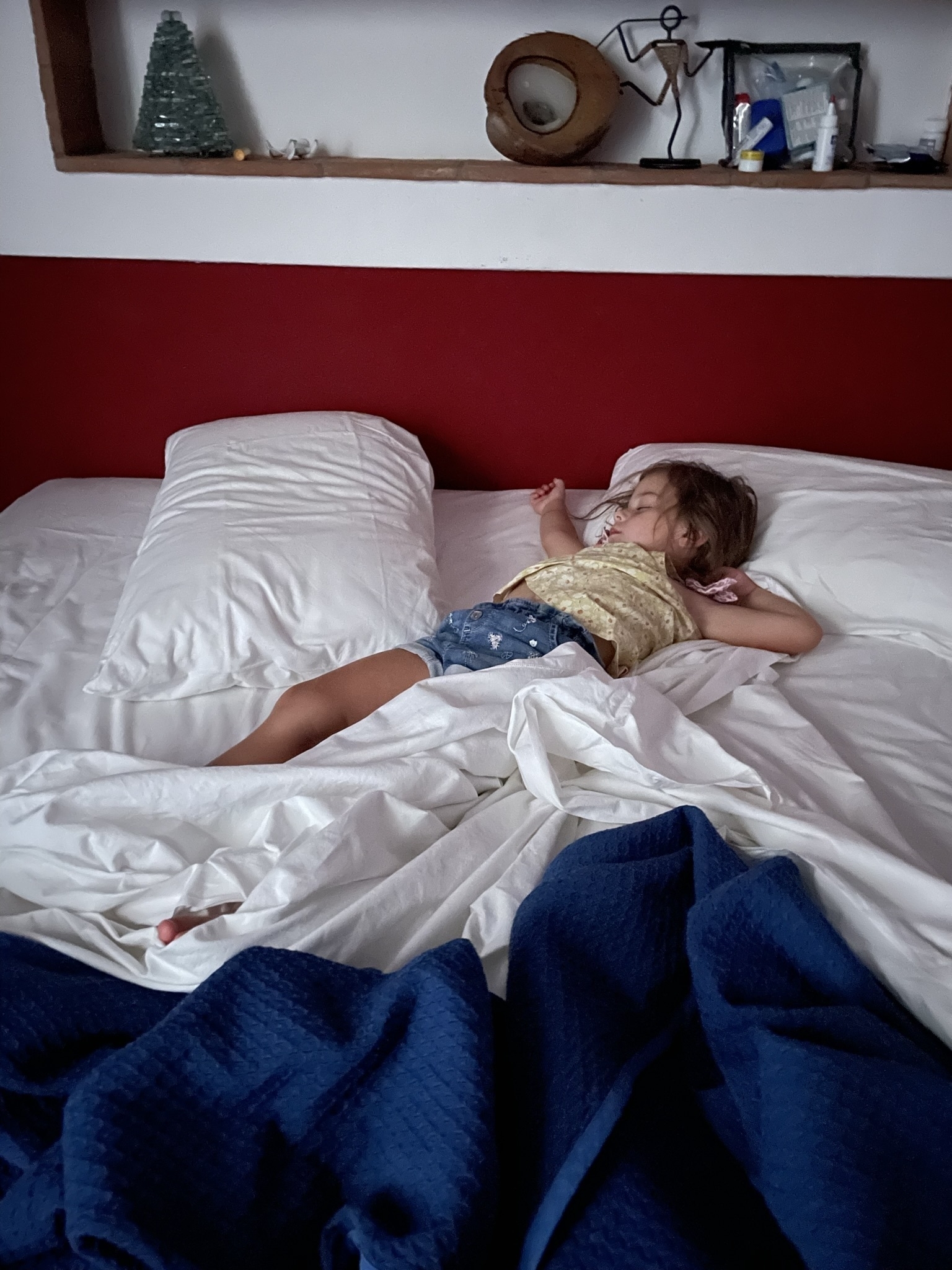 We are walking several miles a day in the heat. And this wipes out these little bodies and mine too for that matter. We all sleep it off during the early afternoon, like the rest of Cefalù.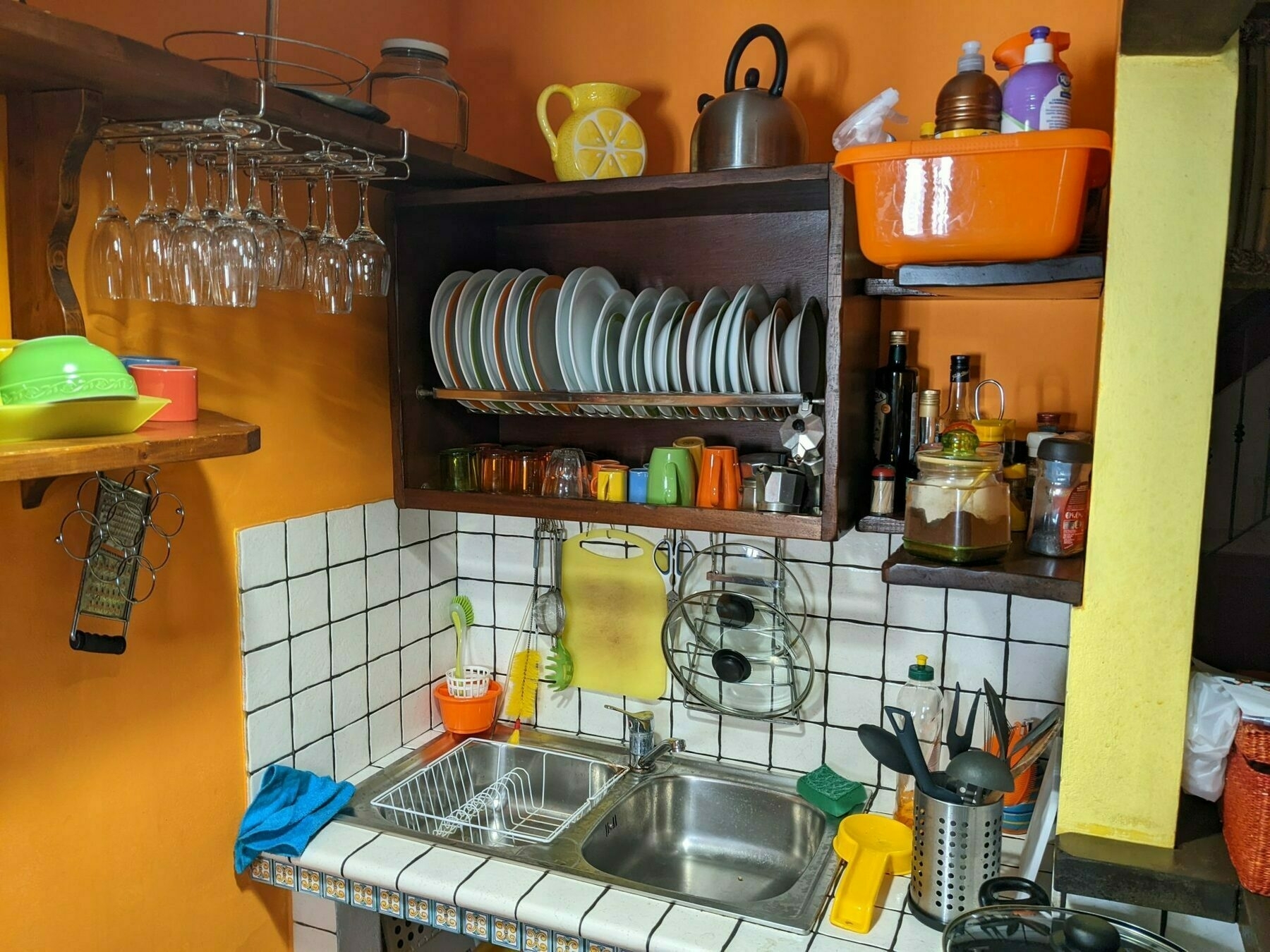 The kitchen in our apartment. I made some coffee while everyone slept. K came down from upstairs to enjoy it with me.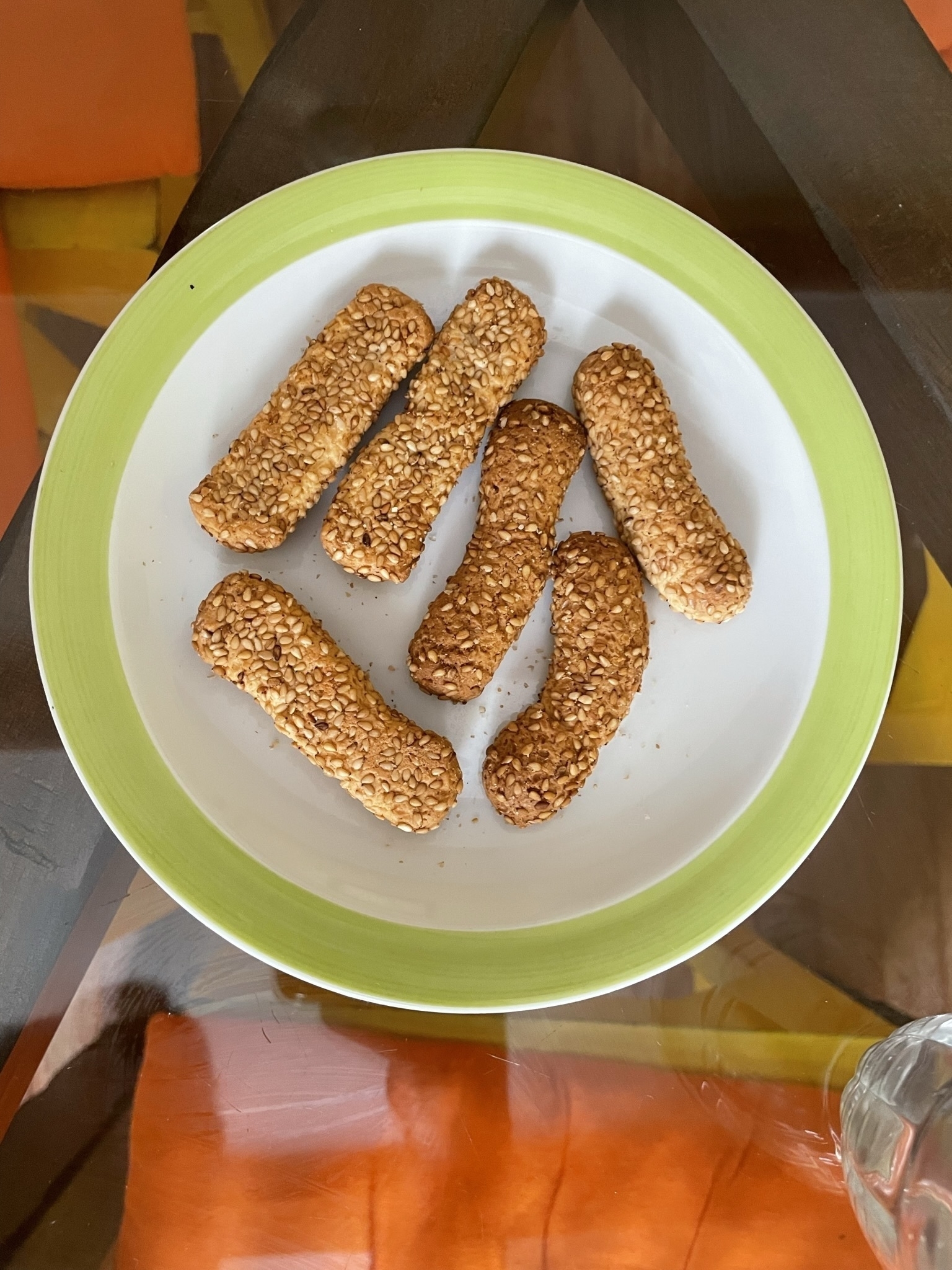 We had these sesame-coated cookies that K picked up with our coffee.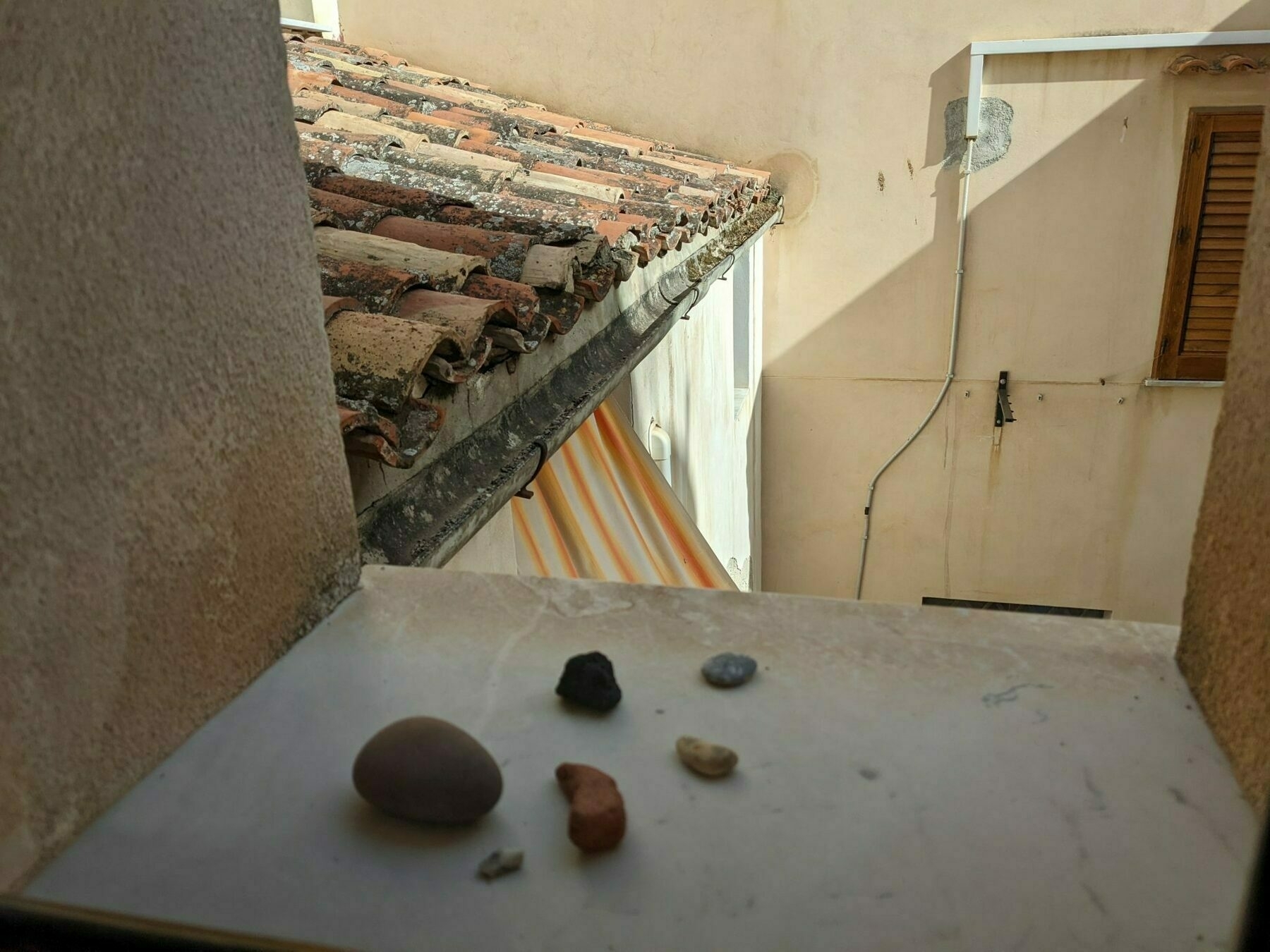 This photo does't capture this well but the apartment has all of these fascinating little views and scenes from the numerous windows looking out on all sides.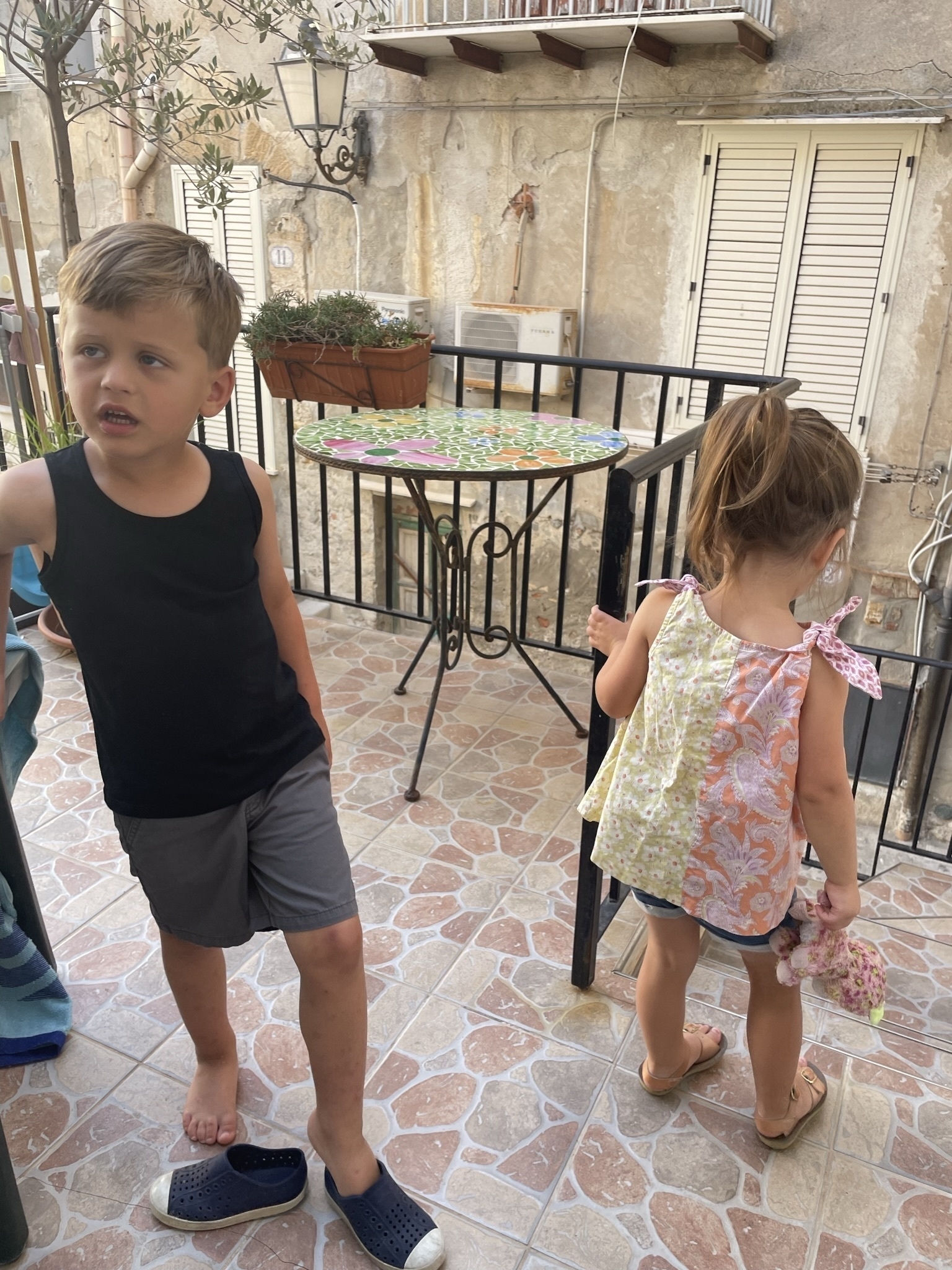 After losing power for a few minutes during the hottest part of the afternoon, we set out on a walk. There is always some pleading with the kids to try to be quieter as we leave through the courtyard.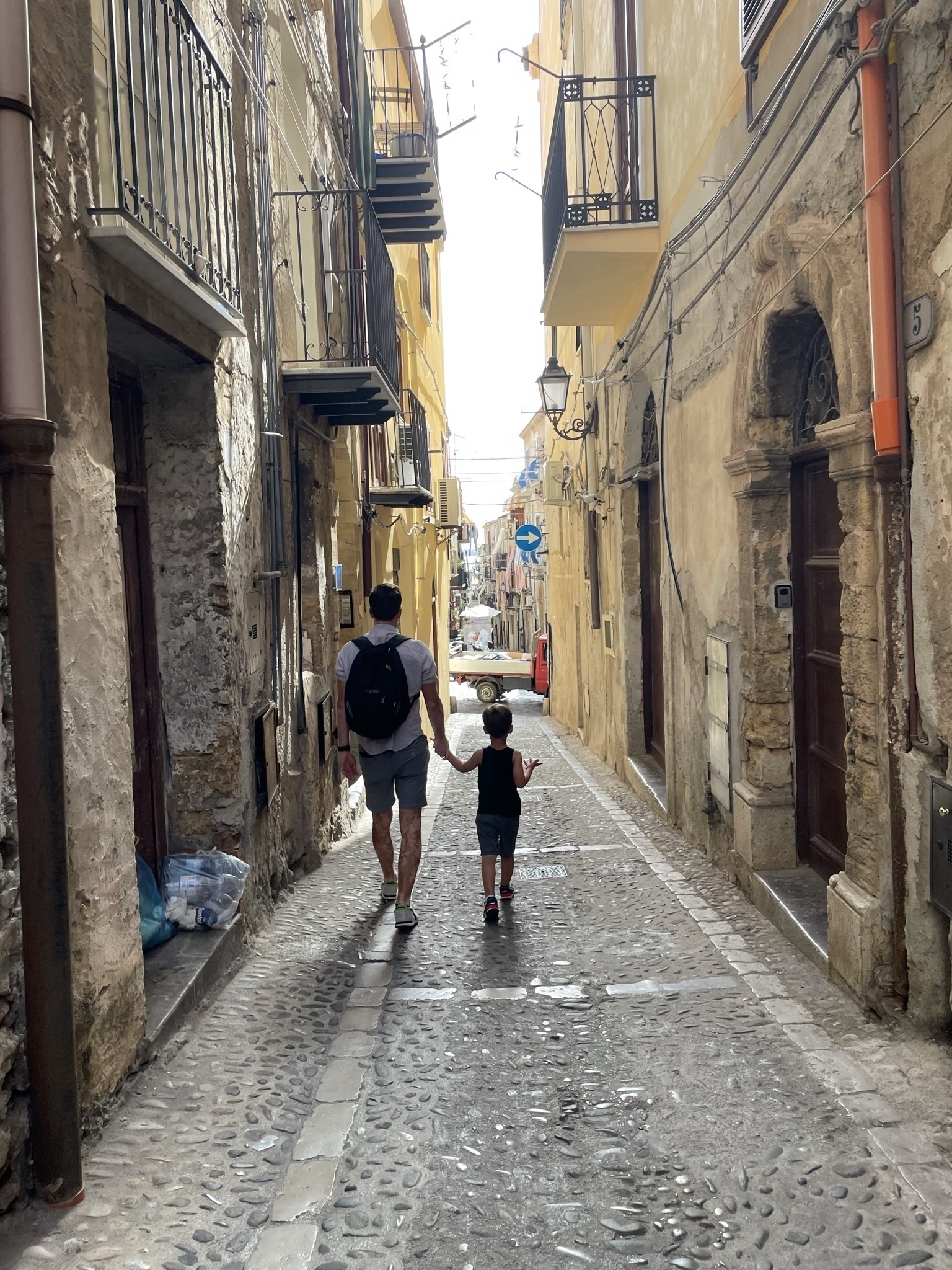 After E mentioned volcanoes and boats again this morning, we decided to go ahead and schedule a tour of nearby islands, Lipari and Vulcana.